As a result of misleading information and lack of public awareness regarding the proposed wind Atlantic Shores and Orsted industrial wind farm projects off of the Brigantine coastline, we formed Defend Brigantine Beach on December 18, 2022 to educate the community about the offshore wind projects and their associated impacts to the environment, marine life, tourism, the seashore economies, and the health and well-being of our community residents and visitors. We followed up by forming Defend Brigantine Beach, Inc. — a not-for-profit 501(c)3 organization allowing tax-deductible donations.
Our organization has been formed to defend Brigantine Beach and support other shore communities from the Federal and NJ State planned offshore wind projects, which we believe will devastate our beach experiences, local economies, and the local marine environment, while significantly raising our utility rates.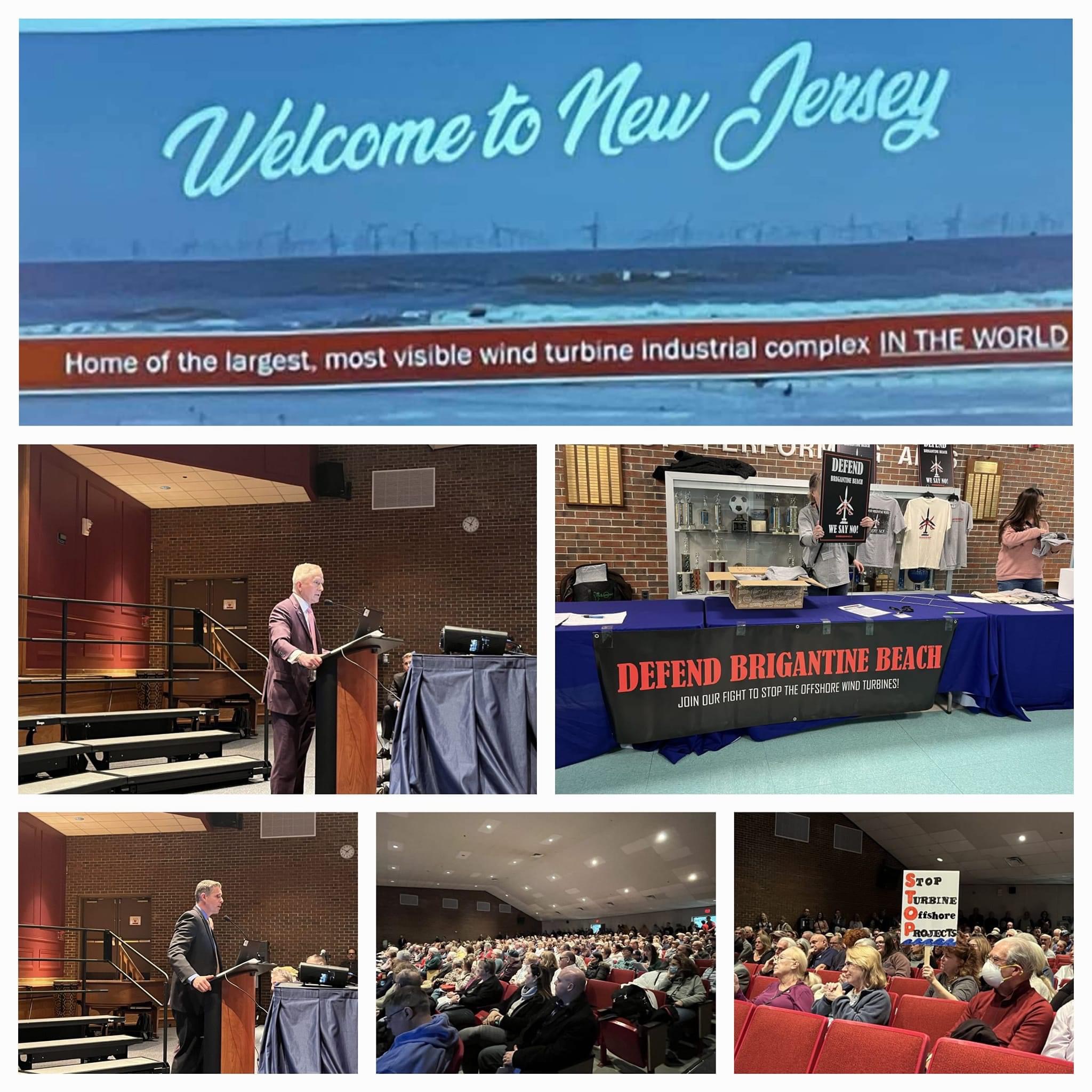 We are a non-partisan, mission-driven, grassroots coalition supported by thousands of concerned New Jersey shore homeowners, elected officials, business owners, and visitors.
We are proponents of a responsible and sensible approach to green and alternative/renewable energy solutions.
However, we are opposed to the size, scope, location, and potentially devastating impacts on our ocean and community that this project will have as currently proposed by Atlantic Shores and Orsted offshore wind development companies.
Our all-volunteer coalition comprises Brigantine homeowners, residents, business owners, and friends with diverse backgrounds.
We care deeply about the future of our beautiful island.
Leadership Team Members Include:
Defend Brigantine Beach aims to protect the natural seashore, the ocean, marine life, and the economic lifeblood of Brigantine and surrounding communities by stopping Atlantic Shores and Orsted wind development companies from the industrialization of our oceans.
In just over four months from the start-up of our Facebook page, we have added over 4000 concerned members to our team; many more are unaware of what lies ahead.
We have formed a broad coalition with other organizations that share our mission and participate in weekly coordination sessions. We are currently involved with Save LBI, Protect Our Coast NJ, Save the Right Whales, and Green Oceans, and our coalition is growing significantly every week.
We coordinated and spoke at the initiative led by Brigantine Mayor Vince Sera to support a Mayor's Moratorium demanding a stop to constructing these wind farms until the deaths of 23 whales coincident with offshore windfarm surveying can be determined. This resulted in a Coalition of over 30 New Jersey Mayors to date, calling for a moratorium on all offshore wind activity until investigations are held.
We helped develop and coordinate and implement February 11, 2023, Brigantine Town Meeting, which attracted over 600 residents, legislators, and coastal mayors and provided information on the NJ Windfarm project.
We voiced our opposition to offshore industrial wind projects, and concerns about offshore pre-construction activities and their potential harm to marine mammals at the February 23, 2023, Atlantic County Commissioners meeting. The Commissioners passed a 7-2 vote resolution to institute a 90-day stop of the windfarm surveying activities until a better understanding is determined regarding the deaths of the whales.
We have also participated in numerous press conferences, posted news and research articles, and supported other organizations to achieve our common goal of stopping the industrialization of our ocean.
We have also supported Cape May County informational sessions and a recent US Congressional Hearing on March 16, 2023, led by Congressman Jeff Van Drew, and prepared and submitted written testimony to the hearing
We participated in and spoke at the recent "Protect Our Coast NJ" Rally on March 30, 2023, in Trenton, New Jersey where a Petition with close to 500,000 citizen signatures was delivered to Governor Murphy, demanding a stop to the Windfarm projects.
We supported the "Save the Whales" Rally in Ventor, NJ on April 2, 2023, led by Congressman Jeff VanDrew and other Legislators and beach community public officials.